So it all started with some horse crazy friends...
Trinity Stables began as a dream. Friends talking about working for themselves with the animals they loved so much. After many years of talking and dreaming, something wonderful happened. Tasha's husband found a hidden gem of a wonderful stable just off of hwy 85 in Gwinnett county. After only visiting the stable twice, these friends decided it was time to take a leap of faith. So on June 5th 2015 they opened Trinity Stables and began their adventure together. Trinity Stables offers its clients a fun, safe, family atmosphere where children and adults can learn the love and compassionate care for our beautiful friends, the horse. We have over 50 years in experience with horses and their riders.
As life always does it threw us a curve ball and Mrs.Jessica moved to be closer to her family in 2016 and left the facility with my family.
After I graduated from University of North Georgia with a degree in Social Work in 2018 we decided to move toward my long time goal of being an Equine Outreach facility, to help people who have Trauma.
Please feel free to contact us, or come out and take a look around.
MOTTO: Creating More Horse People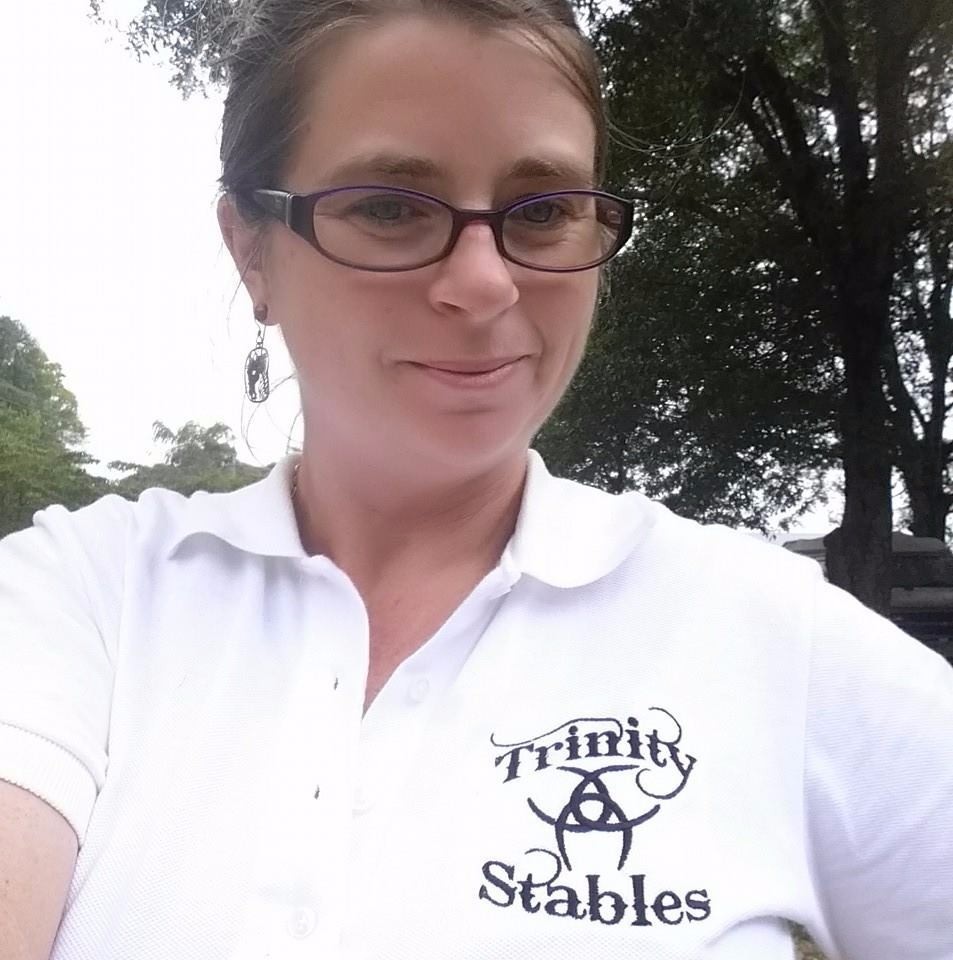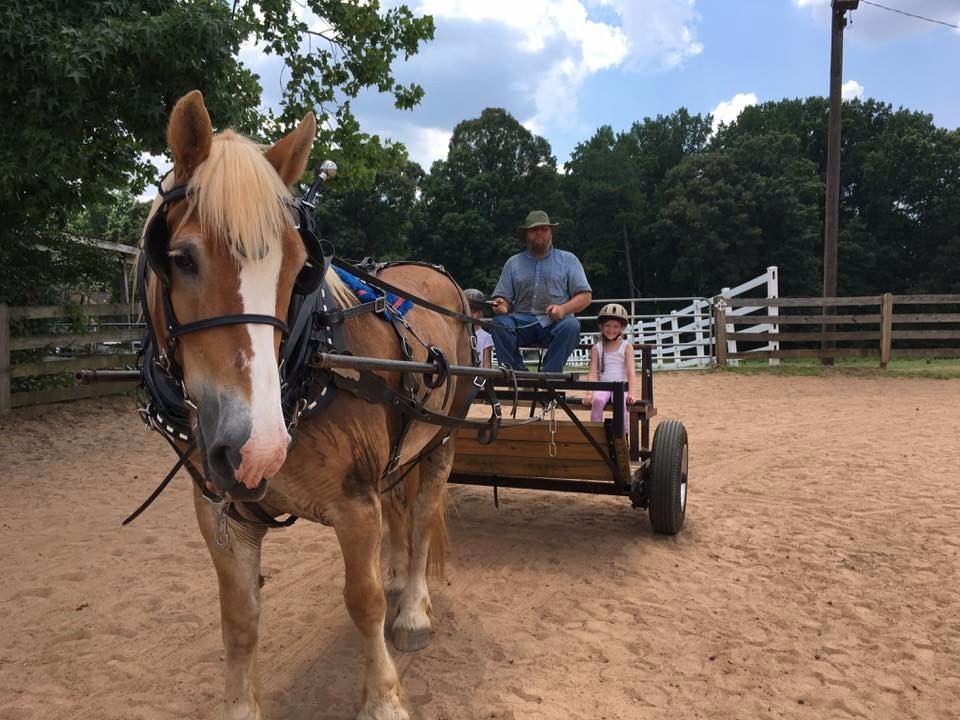 Mr.Ronnie driving Summer
Mrs.Jessica and Mrs.Tasha